Lowongan Kerja Posisi Cloud Specialist di PT Informasi Teknologi Indonesia
DESKRIPSI LOWONGAN KERJA
Job Description :
Manage Inventory for Laptops, Servers, Virtual Servers, Cloud and Other Devices
Monitoring and Supporting for production servers and devices
Perform system, hardware and network maintenance on regularly
Keep system, hardware and network performance, stable and secure
Installation and troubleshooting Level 1 for laptops, servers and devices (HP, Dell, Cisco, Mikrotik, Linksys)
Installation and troubleshooting Level 1 for operating system Linux and Windows
Installation and troubleshooting Level 1 for network devices (Mikrotik, Cisco, HP)
Work in team and collaborate with many people 
Requirement :
Bachelor's Degree From Reputable University, With Min GPA 3.0
Min. 1 Year in IT Support/IT Infrastructure/IT Helpdesk/IT Operation,
Fresh Graduate are welcome
Have Good Knowledge Unix Family
Have Good Knowledge Windows Family
Have Good Knowledge SQL/MySQL
Have Good Knowledge Xen Citrix, VMWare, AWS, Azure and Alibaba Cloud
Familiar Unix Family (RedHat, CentOS, Debian, Ubuntu)
Familiar Microsoft Family (Windows Server 2012, 2016, Windows 10, 8)
Familiar SQL, MySQL  
Informasi Tambahan Lowongan Kerja
Tingkat Pekerjaan : Pegawai (non-manajemen & non-supervisor)
Kualifikasi : Sarjana (S1)
Pengalaman Kerja : 1 tahun
Jenis Pekerjaan : Penuh Waktu
Spesialisasi Pekerjaan : Komputer/Teknologi Informasi, IT-Admin Jaringan/Sistem/Database / 508, 193
Informasi perusahaan Pemberi Kerja, PT Informasi Teknologi Indonesia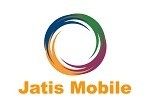 Jatis Mobile is a technology solution company, focused on messaging solution and digital distribution, gaining market experience and insights since 2002. Jatis Mobile's client portfolio builds up to more than 500 corporate clients. Jatis Mobile has awords as number 1 Global Partner Performer in Whatsapp Business.
Informasi Tambahan Perusahaan PT Informasi Teknologi Indonesia
Ukuran Perusahaan : 51 – 200 pekerja
Waktu Proses Lamaran :
Industri : Konsultasi (IT, Ilmu Pengetahuan, Teknis & Teknikal)
Tunjangan dan Lain-lain : Asuransi kesehatan, Waktu regular, Senin – Jumat, Kasual (contoh: Kaos)
Lokasi : Jakarta Raya

 
▬▬▬▬▬▬▬▬▬▬▬▬▬▬▬▬▬▬▬ LokerLowonganKerja.com adalah Pusat informasi lowongan kerja di Indonesia yang update setiap hari. Info iklan dan kerjasama, bisa kontak: - Instagram:
@lokerlowongankerja.ig
- TikTok:
@lokerlowongankerja
- Telegram:
@lowongankerjaloker
▬▬▬▬▬▬▬▬▬▬▬▬▬▬▬▬▬▬▬