Lowongan Kerja Posisi Estimator/Quantity Surveyor di PT Jensen Group Bali
DESKRIPSI LOWONGAN KERJA
Job Title: Estimator/Quantity Surveyor
Job Overview:
An Estimator/Quantity Surveyor is responsible for assessing project costs, preparing accurate and competitive estimates, and managing the financial aspects of construction projects. This role involves analyzing project requirements, conducting cost analysis, and collaborating with various stakeholders to ensure that projects are delivered within budget.
Responsibilities:
• Cost Estimation:
Analyze project specifications and drawings to determine the scope of work.
Estimate the costs of materials, labor, and equipment required for construction projects.
Utilize cost databases, historical data, and industry knowledge to develop accurate cost estimates.
• Bid Preparation:
Create/Prepare price list of project material from various vendor
Collaborate with subcontractors and suppliers to obtain competitive quotes.
Evaluate bid documents and ensure compliance with project requirements.
• Quantity Surveying:
Take-off quantities from drawings and specifications.
Prepare and manage bills of quantities (BOQ) and schedules of rates.
Conduct site visits to gather relevant information for cost analysis.
• Cost Control:
Monitor project costs throughout the construction phase.
Identify and report on variations between estimated and actual costs.
Work with project managers to implement cost-saving measures.
• Risk Assessment:
Identify potential risks and uncertainties that may impact project costs.
Develop risk mitigation strategies and contingency plans.
• Documentation and Reporting:
Maintain accurate and detailed records of cost estimates, bids, and project-related financial documentation.
Prepare and present regular reports on project cost status to management.
• Collaboration:
Work closely with project managers, architects, engineers, and other stakeholders.
Collaborate with internal teams to ensure a cohesive approach to project costing.
Qualifications:
– Good English 
– Bachelor's degree in Quantity Surveying, Civil Engineering, or a related field. 
– Proven experience as an Estimator/Quantity Surveyor in the construction industry (5 years and above)
– Strong knowledge of construction materials, methods, and processes. 
– Proficiency in using estimating software and other relevant tools. 
– Excellent analytical and mathematical skills. 
– Attention to detail and accuracy. 
– Strong communication and negotiation skills. 
– Ability to work under pressure and meet deadlines. 
Informasi Tambahan Lowongan Kerja
Tingkat Pekerjaan : Supervisor/Koordinator
Kualifikasi : Sertifikat Professional, D3 (Diploma), D4 (Diploma), Sarjana (S1)
Pengalaman Kerja : 5 tahun
Jenis Pekerjaan : Penuh Waktu
Spesialisasi Pekerjaan : Bangunan/Konstruksi, Teknik Sipil/Konstruksi Bangunan / 511, 184
Informasi perusahaan Pemberi Kerja, PT Jensen Group Bali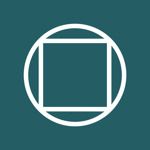 PT Jensen Group Bali is providing building, interior, exterior related services including interior supplies.
Having more than 25+ years' experience in delivering exceptional project and cost-effective solutions to an international client base, we work efficiently and effectively to ensure our clients' visions reach a successful reality.
Providing project solutions for Residential, Hospitality and Commercial projects, we have earned ourselves an enviable reputation within all aspects of kitchen, wardrobe, vanity, furniture and decorative lighting.
With offices in Bali, Hong Kong and China, we have a local presence to where we work which has proved invaluable in establishing strong, trusting relationships with our clients, suppliers and manufacturers.
We believe in long-standing relationships and by sharing our process with our client and encouraging collaboration, so we build trust and confidence. As a result, many of our clients are just that; 'long-standing' and repeatedly choose to engage us to successfully deliver their projects. We think this in itself speaks volumes in being able to confidently and proudly state that 'we are doing something very right.
Informasi Tambahan Perusahaan PT Jensen Group Bali
Ukuran Perusahaan :
Waktu Proses Lamaran :
Industri : Makanan & Minuman/Katering/Restoran
Tunjangan dan Lain-lain :
Lokasi : Badung

 
▬▬▬▬▬▬▬▬▬▬▬▬▬▬▬▬▬▬▬ LokerLowonganKerja.com adalah Pusat informasi lowongan kerja di Indonesia yang update setiap hari. Info iklan dan kerjasama, bisa kontak: - Instagram:
@lokerlowongankerja.ig
- TikTok:
@lokerlowongankerja
- Telegram:
@lowongankerjaloker
▬▬▬▬▬▬▬▬▬▬▬▬▬▬▬▬▬▬▬