Lowongan Kerja Posisi Sales Manager (Regional) di PT. KALVENTIS SINERGI FARMA (A Kalbe Company)
DESKRIPSI LOWONGAN KERJA
Job description – Regional Sales Manager
ROLES & RESPONSIBILITIES
Regional Sales Achievement
Ensure optimal execution of plans of action (POA), field tactics program and region plans by regional team
Regularly review achievement of regional sales against targets and initiate appropriate actions to ensure performance is in line with objectives
Use external sales data to benchmark competition
Regional Business Planning and Strategy Development
Conduct SWOT analysis of market/competitors to identify regional business opportunities
Develop regional Business Plan based on key Marketing objectives & allocate resources (e.g. coaching time with AM's, budget) for optimal sales impact
Monitor regional business plan to ensure promotional budgets are directed to region of greatest potential/ (key account customers)
Monitor region business plans to ensure appropriateness of intended actions, implementation, and that resources are directed to territories of greatest potential
Collaborate with marketing in campaign development to ensure promotional
Reporting/ Administration
Ensure availability and comprehension of meaningful and accurate sales statistics (e.g. Sales summary reports, SFE "dashboards") for AM information
Submit regional Monthly Reports commenting on deviations from Business Plan and intended actions.
Monitor AMs' monthly reports to ensure relevance and implementation of intended actions
Ensure AMs' comply with reporting/administration guidelines
Personal Development
Develop behaviors leading to enhanced effectiveness as outlined in RSM Competency definitions
Communicate, develop and role model KALVENTIS culture and leadership behaviors
Identify areas for self-development and discuss developmental needs with Business Unit Director
Attend and actively participate in management meetings
Coaching and Team Development
Work with AM's to rapidly back-fill any MR vacancies with competent new hires following recruitment policy
Develop team in coordination with Learning & Development
Provide in-field coaching to AM's to develop their competencies – ability to develop MR's competencies
Ensuring performance management and disciplinary action for low-performer
Provide team training as required to address collective development needs
Develop and implement strategies to enhance team motivation
Customer Focus and Service
Maintain contact and relationship with key accounts/customer
Regional customer database and target classifications updated
Ensure that AM's understand and comply with KALVENTIS Code of Conduct
Monitor stock at region level
Collaboration with Marketing & Medical
Working closely with marketing
Implementation of marketing and medical activities in the region in collaboration with Regional Marketing Activity Manager
REQUIREMENTS
Educational Background:
Bachelor's degree in a relevant field (e.g., Business, Life Sciences, Pharmacology).
Industry Expertise:
In-depth knowledge of the pharmaceutical industry, including an understanding of regulatory requirements, market trends, and competitor landscapes.
Proven experience in pharmaceutical sales, preferably with a minimum of 10 years in progressively responsible roles in pharmaceutical industry.
Sales Leadership:
Demonstrated success in leading and managing high-performance sales teams.
Proven ability to develop and execute strategic sales plans to achieve and exceed revenue targets.
Strong understanding of sales processes, including prospecting, lead generation, negotiations, and closing deals.
Relationship Management:
Exceptional interpersonal and relationship-building skills.
Established network within the pharmaceutical industry, including relationships with key stakeholders such as healthcare professionals, distributors, and wholesalers.
Communication Skills:
Excellent verbal and written communication skills.
Ability to effectively communicate complex pharmaceutical information to diverse audiences, including healthcare professionals and non-specialists.
Analytical and Strategic Thinking:
Strong analytical skills with the ability to interpret market data and trends.
Proven ability to develop and implement strategic plans that align with organizational goals.
Regulatory Compliance:
Thorough understanding of pharmaceutical regulatory requirements and compliance standards.
Experience ensuring that sales activities adhere to relevant regulations and industry guidelines.
Technology Proficiency:
Familiarity with sales management software, CRM systems, and other relevant tools to optimize sales processes and track performance metrics.
Team Development:
Proven ability to recruit, train, and motivate a high-performing sales team.
Experience in fostering a positive and collaborative team culture.
Adaptability and Innovation:
Ability to adapt to a dynamic and evolving pharmaceutical landscape.
Innovative mindset with a focus on implementing new and effective sales techniques.
Problem-Solving Skills:
Strong problem-solving skills with the ability to address challenges and find effective solutions in a timely manner.
Informasi Tambahan Lowongan Kerja
Tingkat Pekerjaan : CEO/GM/Direktur/Manajer Senior
Kualifikasi : Sarjana (S1)
Pengalaman Kerja : 10 tahun
Jenis Pekerjaan : Penuh Waktu
Spesialisasi Pekerjaan : Penjualan / Pemasaran, Penjualan Ritel / 503, 145
Informasi perusahaan Pemberi Kerja, PT. KALVENTIS SINERGI FARMA (A Kalbe Company)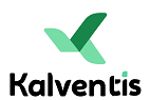 PT Kalventis Sinergi Farma yang merupakan anak perusahaan PT Kalbe Farma Tbk. Sebelumnya, perusahaan kami Bernama PT Aventis Pharma (Sanofi Indonesia) dan afiliasi Sanofi S.A. yang berpusat di Prancis.
Di Kalventis, kami berkomitmen menciptakan inovasi di pasar lokal melalui obat-obatan serta vaksin kelas dunia. Kami pun bertekad untuk menciptakan lingkungan kerja yang mampu meningkatkan keahlian tim demi Indonesia yang lebih sehat. Dengan kerja keras dan dedikasi, kami optimis meraih kesuksesan dan menjadi pemimpin di industri farmasi dan menyambut talenta terbaik untuk bergabung dalam perjalanan kami.
Mari bergabung dengan Kalventis!
Informasi Tambahan Perusahaan PT. KALVENTIS SINERGI FARMA (A Kalbe Company)
Ukuran Perusahaan : 201 – 500 pekerja
Waktu Proses Lamaran : 29 hari
Industri : BioTeknologi/Farmasi/Riset klinik
Tunjangan dan Lain-lain : Asuransi Gigi, Tunjangan Pendidikan, Asuransi kesehatan, Olahraga (contoh: pusat kebugaran), Parkir, Waktu regular, Senin – Jumat, Bisnis (contoh: Kemeja), –
Lokasi : Jakarta Raya

 
▬▬▬▬▬▬▬▬▬▬▬▬▬▬▬▬▬▬▬ LokerLowonganKerja.com adalah Pusat informasi lowongan kerja di Indonesia yang update setiap hari. Info iklan dan kerjasama, bisa kontak: - Instagram:
@lokerlowongankerja.ig
- TikTok:
@lokerlowongankerja
- Telegram:
@lowongankerjaloker
▬▬▬▬▬▬▬▬▬▬▬▬▬▬▬▬▬▬▬