Lowongan Kerja Posisi IT Risk Consultant (IT Governance, Risk, Compliance) di PT Equine Global
DESKRIPSI LOWONGAN KERJA
Requirement :
Minimum 4 years of consulting experience with accomplished project leadership exposure
Proven track record in implementing IT Risk Management and IT Audit projects
Having in-depth knowledge and understanding on IT Governance, IT Security, Risk Management System & Methodology
Certified in ISO 27001 Lead Auditor, CRISC, CISM, CISA and having the experience on Project Audit POJK & PBI will be competitive advantage
Bachelor Degree or preferably Master Degree in Computer Science, Information Technology, or Information System Management
Maximum 40 years old
Proficient strategic planning, business analysis, and analytical thinking skill
Having positive attitude and high level of integrity
Excellent team player and professional grooming
Good command in Indonesia and English
Responsibilites :
IT Risk Management and IT Audit project implementation
Preparing proposals, working on Audit projects, BCMS/DRP, SMKI, ITSM
Informasi Tambahan Lowongan Kerja
Tingkat Pekerjaan : Pegawai (non-manajemen & non-supervisor)
Kualifikasi : Sarjana (S1), Diploma Pascasarjana, Gelar Professional, Magister (S2)
Pengalaman Kerja : 4 tahun
Jenis Pekerjaan : Penuh Waktu
Spesialisasi Pekerjaan : Komputer/Teknologi Informasi, IT-Admin Jaringan/Sistem/Database / 508, 193
Informasi perusahaan Pemberi Kerja, PT Equine Global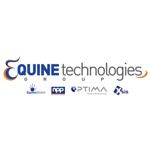 With goal of Serving Business-Technology customers globally, EQUINE TECHNOLOGIES GROUP (ETG), was established as the leading edge technology provider and solution partner. It was designed and set up uniquely with high quality of service to drive solid solution planning, implementation, and support, that strongly focus at customers' productivity, speed , efficiency, and security.Comprises of young, smart, and energetic people, some solution focused affiliation companies were formed, which all together create effective combination and complete set of IT solutions. Values of the companies of being smart-proactive-responsive-and-humble, mark stronger existence to drive service oriented enterprise and become one of the expanding ICON in the region.The current four-affiliate companies are:Equine GlobalEquine Global (EQG) is an information technology consulting company that covers the Strategic Consulting area (Advisory Services) and Gold Partner of SAP in Indonesia.Niagaprima ParamitraNiagaprima Paramitra (NPP) is a Strategic System Integrator that deliver great products and services in the area of IT Infrastructure, Business Application and Digital Data Analytics both in implementation and maintenance support services.Optima Data InternasionalOptima Data Internasional (ODI) is an information technology consulting company with specialization in implementations, upgrades and maintenance support services of Oracle products.Xsis Mitra Utama and Xsis AcademyXsis Mitra Utama (XMU) is an IT Service company who provides IT Expert Services, Enterprise Application Service, IT Managed Service, and IT Learning & Training Service.Xsis Academy (XA) provides trainings in information technology area to produce competent graduates who can take part and be an outstanding performer in professional IT industry. 
 
Informasi Tambahan Perusahaan PT Equine Global
Ukuran Perusahaan : 501 – 1000 pekerja
Waktu Proses Lamaran : 26 hari
Industri : Konsultasi (IT, Ilmu Pengetahuan, Teknis & Teknikal)
Tunjangan dan Lain-lain : Asuransi Gigi, Tip, Asuransi kesehatan, Olahraga (contoh: pusat kebugaran), Parkir, Penglihatan, Waktu regular, Senin – Jumat, Kasual (contoh: Kaos), Certification & Training
Lokasi : Jakarta Raya

 
▬▬▬▬▬▬▬▬▬▬▬▬▬▬▬▬▬▬▬ LokerLowonganKerja.com adalah Pusat informasi lowongan kerja di Indonesia yang update setiap hari. Info iklan dan kerjasama, bisa kontak: - Instagram:
@lokerlowongankerja.ig
- TikTok:
@lokerlowongankerja
- Telegram:
@lowongankerjaloker
▬▬▬▬▬▬▬▬▬▬▬▬▬▬▬▬▬▬▬