Lowongan Kerja Posisi Budgeting and Costing Supervisor di PT Talenta Guna Nusantara
DESKRIPSI LOWONGAN KERJA
Requirements :
Minimum Bachelor Degree in Accounting or Finance
Minimum 5 years of experience in budgeting and costing function (Staff) in Manufacturing Industry
Experience in using SAP H4/Hana
Experience in calculate COGS, COGM and gross profit analysis
Experience in Budget Management (planning, forecast & control)
Experience in Model Cost Management (Standard Cost, Actual cost monitoring and control, included cost reduction skill)
Good communication in English both oral or written,
Willing to work at Cikarang
Job Descriptions :
Handle all aspects of cost accounting in manufacturing including cost management and inventory management
Model cost management by standard cost setting and model actual cost monitoring and control
Identify opportunities for profit management by identify cost savings, reviewing model cost reduction
Prepare budgets according to company guideline,
Check and control expenditures (expenses, manpower and investment) with accounting team
Perform financial analysis and forecast profit & loss management.
Informasi Tambahan Lowongan Kerja
Tingkat Pekerjaan : Supervisor/Koordinator
Kualifikasi : Sarjana (S1), Diploma Pascasarjana, Gelar Professional, Magister (S2)
Pengalaman Kerja : 5 tahun
Jenis Pekerjaan : Penuh Waktu
Spesialisasi Pekerjaan : Akuntansi / Keuangan, Akuntansi Umum / Pembiayaan / 501, 131
Informasi perusahaan Pemberi Kerja, PT Talenta Guna Nusantara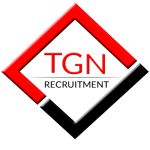 TGN Recruitment specializes in detection, direct approach  and recruitment of executive & staff that are well prepared to embark on a dynamic career within both multinational and local firms developing in Indonesia.
TGN Recruitment in addition to its selection process, mainly based on the candidates' ability to lead a successful career in Indonesia, also offers them consulting expertise aimed at maximizing their performance in their search for new opportunities in these countries.
We strive to be a sophisticated and reliable recruitment firm, that can help companies achieve business success; candidates realize career ambitions find meaningful and profitable employment.
We bring to our clients an exceptional sources through searches that feature world-class candidates, industry- leading service, in-depth intelligence, and proprietary technology and communication and proven psychological tools. The result is a consistency of style that still allows for flexibility in meeting the unique needs of our clients. Whether global, regional or local, our approach ensures we meet and exceed our clients' objectives and expectations.
 
Informasi Tambahan Perusahaan PT Talenta Guna Nusantara
Ukuran Perusahaan : 51 – 200 pekerja
Waktu Proses Lamaran : 29 hari
Industri : Manajemen/Konsulting HR
Tunjangan dan Lain-lain : Asuransi kesehatan, Waktu regular, Senin – Jumat, Bisnis (contoh: Kemeja)
Lokasi : Cikarang

 
▬▬▬▬▬▬▬▬▬▬▬▬▬▬▬▬▬▬▬ LokerLowonganKerja.com adalah Pusat informasi lowongan kerja di Indonesia yang update setiap hari. Info iklan dan kerjasama, bisa kontak: - Instagram:
@lokerlowongankerja.ig
- TikTok:
@lokerlowongankerja
- Telegram:
@lowongankerjaloker
▬▬▬▬▬▬▬▬▬▬▬▬▬▬▬▬▬▬▬