Lowongan Kerja Posisi Account Receivable di PT. Hatten Bali Tbk
DESKRIPSI LOWONGAN KERJA
We are looking for an analytical account receivable professional to assist our accounting department as it receives, processes, and collects on goods sold or services rendered. In this role, you will be required to review account information, correct discrepancies, and ensure that accounts are properly billed and that payments are collected.
To succeed as an account receivable professional, you should be a skilled and thorough researcher with excellent communication and record-keeping skills. You should be detail-oriented, organized, and self-motivated with strong math and computer skills.
Responsibilities:
Processing, verifying, and posting receipts for goods sold or services rendered.
Researching and resolving account discrepancies.
Processing and recording transactions.
Maintaining records regarding payments and account statuses.
Obtaining information from other departments to ensure records are accurate and complete and that accounts receivable ledgers and journals are up to date.
Working with the collections department to review accounts, client payments, credit history, and develop new or better repayment terms.
Performing administrative and clerical tasks, such as data entry, preparing invoices, sending bill reminders, filing paperwork, and contacting clients to discuss their accounts.
Generating reports and statements for internal use.
Engaging in ongoing educational opportunities to update job knowledge.
Requirements:
Bachelor's degree in accounting, finance, or related field.
At least 3 years' experience in a similar role.
Strong math, typing, and computer skills, especially with bookkeeping software.
Excellent communication, research, problem-solving, and time management skills.
High level of accuracy, efficiency, and accountability.
Attention to detail.
Ability to build relationships with clients and internal departments.
Informasi Tambahan Lowongan Kerja
Tingkat Pekerjaan : Pegawai (non-manajemen & non-supervisor)
Kualifikasi : Sarjana (S1)
Pengalaman Kerja : 2 tahun
Jenis Pekerjaan : Penuh Waktu
Spesialisasi Pekerjaan : Akuntansi / Keuangan, Akuntansi Umum / Pembiayaan / 501, 131
Informasi perusahaan Pemberi Kerja, PT. Hatten Bali Tbk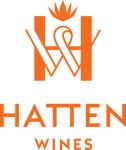 Hatten Wines has been making wine in Bali since 1994, breaking the rules of traditional viticulture and winemaking by braving the climate, the elements and fierce critics. Years of adjustments, trials, testing, and reinventing itself – now more than 20 years, have forged a solid winemaking company with incredible pride in its staff, products and trust in its owners.
We are a fast growing company and dynamic wine company in Indonesia, founded in 1994 and based in Bali, supplying a wide range of premium wines to all sectors of the trade including restaurants, regional wine merchants and multiple grocers and specialists. This growth has been driven by the quality of our award winning wines, our service and our people.
If you are talented, smart, eager to learn and like challenges, you are the right candidates for us.
Informasi Tambahan Perusahaan PT. Hatten Bali Tbk
Ukuran Perusahaan : 201 – 500 pekerja
Waktu Proses Lamaran : 29 hari
Industri : Makanan & Minuman/Katering/Restoran
Tunjangan dan Lain-lain : Asuransi kesehatan, Semi Formal and casual, Mondays – Saturdays
Lokasi : Jakarta Utara

 
▬▬▬▬▬▬▬▬▬▬▬▬▬▬▬▬▬▬▬ LokerLowonganKerja.com adalah Pusat informasi lowongan kerja di Indonesia yang update setiap hari. Info iklan dan kerjasama, bisa kontak: - Instagram:
@lokerlowongankerja.ig
- TikTok:
@lokerlowongankerja
- Telegram:
@lowongankerjaloker
▬▬▬▬▬▬▬▬▬▬▬▬▬▬▬▬▬▬▬