Lowongan Kerja Posisi Export Regulatory Affairs di Savoria Group
DESKRIPSI LOWONGAN KERJA
Job Description :
Build relationship with and maintain the updated information from BPOM / FDA / MoH
Prepare and submit regulatory file applications and supporting documentation.
Review product labeling and marketing materials for accuracy and compliance to the country destination regulation.
Responsible for product registrations in the existing and new export countries.
Provide regulatory advise for new products & modifications to existing products. 
Involve in NPD project teams, and provide regulatory strategy for export market.
Assist and support in compliance audit (SNI, BPOM Audit, Halal Audit, ISO, and other certifications)
Review all product labelling & packaging artwork before printing and ready to use for commercial.
Maintain company product compliance in all existing country exports.
Job Qualification :
Bachelor of Food Technology/relating major
Fluent in English
Fluent in another foreign languages in an advantage
Min.4 years experience as Regulatory & Min. 2 years experience as Export Regulatory from reputable FMCG distribution company
Food technology or RnD, overseas FDA knowledge, external relations related to compliance.
Excellent communication skills
Informasi Tambahan Lowongan Kerja
Tingkat Pekerjaan : Manajer/Asisten Manajer
Kualifikasi : Sarjana (S1)
Pengalaman Kerja : 4 tahun
Jenis Pekerjaan : Penuh Waktu
Spesialisasi Pekerjaan : Sains, Teknologi Makanan/Ahli Gizi / 512, 108
Informasi perusahaan Pemberi Kerja, Savoria Group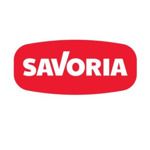 We are subsidiary of Djarum Group in Food and Beverage category.PT Global Dairi Alami PT Sumber Kopi Prima PT Prima Top Boga PT Savoria Kreasi Rasa PT Gonusa Prima Distribusi Djarum is known as a market leader.We build integrated Farm, Factory and Distribution.We offer challenging career development and good working environment, that enhance our professionals to keep growing. To support our growth, we are currently looking for highly caliber candidate to join our team.
Informasi Tambahan Perusahaan Savoria Group
Ukuran Perusahaan : 501 – 1000 pekerja
Waktu Proses Lamaran : 28 hari
Industri : Industri Berat/Mesin/Peralatan
Tunjangan dan Lain-lain : Kasual (contoh: Kaos), Senin – Jum'at (HO) Senin – Sabtu (DSO)
Lokasi : Jakarta Raya

 
▬▬▬▬▬▬▬▬▬▬▬▬▬▬▬▬▬▬▬ LokerLowonganKerja.com adalah Pusat informasi lowongan kerja di Indonesia yang update setiap hari. Info iklan dan kerjasama, bisa kontak: - Instagram:
@lokerlowongankerja.ig
- TikTok:
@lokerlowongankerja
- Telegram:
@lowongankerjaloker
▬▬▬▬▬▬▬▬▬▬▬▬▬▬▬▬▬▬▬