Lowongan Kerja Posisi Finance, Accounting and Tax di PT Transnational Indosin
DESKRIPSI LOWONGAN KERJA
REQUIREMENTS :
Minimum 27 – maximum 32 years old.
Candidate must process at least a Bachelor Degree in Finance or Accountancy.
At least 4 year (s) of working experience in the related field is required for this position.
JOB DESCRIPTION :
Handle Account Payble (AP) & Account Receivable (AR).
Preparing monthly invoices and send to customer on time.
Review rates on the invoice and make sure that amounts and other details are correct as per contract.
Monitoring bank statement and updating receipts ledger.
Preparing weekly accounts receivables with help of marketing team.
Preparing monthly financial reports with in timeline and reporting to tax department (PPN, PPH 23, PPH 25, PPH 4-2).
Handling accruals and prepayments and account those properly in general ledges.
Managing company ledgers.
Verifying balances in account books and rectifying discrepancies.
Recording office expenditures and ensuring these expenses are within the set budget.
Informasi Tambahan Lowongan Kerja
Tingkat Pekerjaan : Pegawai (non-manajemen & non-supervisor)
Kualifikasi : Sarjana (S1)
Pengalaman Kerja : 4 tahun
Jenis Pekerjaan : Penuh Waktu
Spesialisasi Pekerjaan : Akuntansi / Keuangan, Akuntansi Umum / Pembiayaan / 501, 131
Informasi perusahaan Pemberi Kerja, PT Transnational Indosin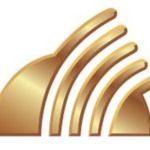 Transnational Group of Companies is essentially in the business of providing innovative, value-add quality logistics solutions to our customers. We are playing a significant role in supporting the banking industry in the Asia Pacific Region. Starting out as a general courier service company in Singapore, we grew and diversified into other areas of business activities. Such as, Records Management, Mailroom Management, Distribution Management, Supply Chain Management and Cash Management. All of which leverages on its core competence of delivering streamlined & effective logistical solutions.
The Group, its subsidiaries and associate companies currently operate and maintain offices in Singapore, Indonesia, Malaysia, Hong Kong, China, Taiwan, Sri Lanka and India.
Informasi Tambahan Perusahaan PT Transnational Indosin
Ukuran Perusahaan : 201 – 500 pekerja
Waktu Proses Lamaran : 30 hari
Industri : Umum & Grosir
Tunjangan dan Lain-lain : Asuransi kesehatan, Waktu regular, Senin – Jumat, Bisnis (contoh: Kemeja)
Lokasi : Jakarta Pusat




▬▬▬▬▬▬▬▬▬▬▬▬▬▬▬▬▬▬▬ LokerLowonganKerja.com adalah Pusat informasi lowongan kerja di Indonesia yang update setiap hari. Info iklan dan kerjasama, bisa kontak: - Instagram:
@lokerlowongankerja.ig
- TikTok:
@lokerlowongankerja
- Telegram:
@lowongankerjaloker
▬▬▬▬▬▬▬▬▬▬▬▬▬▬▬▬▬▬▬