Lowongan Kerja Posisi Internal Audit Staff di PT Bank Mizuho Indonesia
DESKRIPSI LOWONGAN KERJA
Brief Job Description:
Support DH in preparing audit plan
Review and revise audit procedure and process
Perform internal audit in operational and non-operational area
Prepare audit report
Acting as member or team leader in audit project
Monitor and follow up result of audit finding / recommendation
Administer internal audit documents
Requirement:
Minimum Bachelor Degree from reputable University
Having minimum 5 years experiences as internal audit, preferably in banking industry
Team player, people person, good communication skill
Fluent in English
Informasi Tambahan Lowongan Kerja
Tingkat Pekerjaan : Pegawai (non-manajemen & non-supervisor)
Kualifikasi : Sarjana (S1)
Pengalaman Kerja : 5 tahun
Jenis Pekerjaan : Penuh Waktu
Spesialisasi Pekerjaan : Akuntansi / Keuangan, Perbankan / Jasa Finansial / 501, 135
Informasi perusahaan Pemberi Kerja, PT Bank Mizuho Indonesia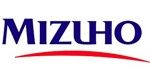 Mizuho Bank, Ltd. (株式会社みずほ銀行 Kabushiki-gaisha Mizuho Ginkō?) is the integrated retail and corporate banking unit of Mizuho Financial Group, one of the largest financial services companies in Japan, with total assets of approximately over $1.9 trillion (as of December, 2016). The Mizuho Financial Group is one of the largest financial institutions in the world, offering a broad range of financial services including banking, trust and asset management, securities, credit card, private banking, and venture capital through its group companies. The group has over 56,000 staff working in approximately 920 offices in 38 countries. Its headquarters office building is located in the Otemachi district of Chiyoda, Tokyo.
Mizuho Bank is one of the three so-called Japanese "megabanks" (along with Mitsubishi UFJ Financial Group and Sumitomo Mitsui Financial Group). Mizuho Bank has over 505 branches and offices in Japan and in thirty-six other countries and regions, and is the only bank to have branches in every prefecture in Japan.
The name "Mizuho" is an archaic Japanese term meaning "fresh harvest of rice," and was used in the classical text Nihon Shoki to describe Japan. The name "Mizuho" expresses commitment of the Mizuho Financial Group, as Japan's leading financial institution to offer highly fruitful financial products and services to all of its customers, both in Japan and abroad.
Informasi Tambahan Perusahaan PT Bank Mizuho Indonesia
Ukuran Perusahaan : 201 – 500 pekerja
Waktu Proses Lamaran : 26 hari
Industri : Perbankan/Pelayanan Keuangan
Tunjangan dan Lain-lain : Asuransi Gigi, Tunjangan Pendidikan, Tip, Asuransi kesehatan, Pinjaman, Olahraga (contoh: pusat kebugaran), Parkir, Penglihatan, Waktu regular, Senin – Jumat, Formil (contoh: Kemeja + Dasi)
Lokasi : Jakarta Pusat




▬▬▬▬▬▬▬▬▬▬▬▬▬▬▬▬▬▬▬ LokerLowonganKerja.com adalah Pusat informasi lowongan kerja di Indonesia yang update setiap hari. Info iklan dan kerjasama, bisa kontak: - Instagram:
@lokerlowongankerja.ig
- TikTok:
@lokerlowongankerja
- Telegram:
@lowongankerjaloker
▬▬▬▬▬▬▬▬▬▬▬▬▬▬▬▬▬▬▬