Lowongan Kerja Posisi MANAGER – PREVENTIVE & MAINTENANCE FACILITIES di PT Amman Mineral Nusa Tenggara
DESKRIPSI LOWONGAN KERJA
Manager – Preventive & Maintenance Facilities is responsible for overseeing and enhancing our physical assets' comprehensive maintenance framework, employing preventive strategies to avoid potential issues and corrective actions to address and resolve problems efficiently. The position will navigate the dimensions of quality assurance, team leadership, and regulatory compliance, ensuring a standard of excellence is maintained across all facets of our infrastructure.
Key Responsibilities
Strategic Leadership in Maintenance Planning:
Spearhead the development and execution of an overarching strategic maintenance plan that aligns with the organization's goals, balancing preventive and corrective maintenance approaches.
Innovate and integrate cutting-edge maintenance methodologies and technologies, enhancing operational efficiency and reliability.
Team Management and Personnel Development:
Build, lead, and retain a high-performance maintenance team, setting clear objectives, managing performance, and providing professional development.
Foster a collaborative environment that empowers team members and encourages growth, innovation, and accountability.
Financial Oversight and Budget Optimization:
Oversee the department's budget, including cost projections, resource allocation, and actual expenditure tracking.
Identify and pursue opportunities for cost-saving and process optimization, balancing financial prudence with quality and efficiency.
Quality Assurance and Compliance:
Enforce adherence to legal regulations, industry standards, and internal policies, ensuring all maintenance activities are compliant.
Establish and monitor key performance indicators (KPIs) for the maintenance function, driving continuous quality improvement.
Stakeholder Communication and Vendor Management:
Act as the key liaison between the maintenance department and other internal stakeholders, communicating plans, and consolidating feedback.
Negotiate contracts and manage relationships with external vendors, service providers, and technical consultants, ensuring value, reliability, and adherence to performance standards.
Risk Management and Decision-Making:
Analyze risk scenarios related to equipment downtime and maintenance activities, making informed decisions to mitigate impact.
Navigate crisis situations, providing clear direction and strategic decisions, ensuring minimal disruption to operations.
Data-Driven Insights and Reporting:
Leverage maintenance data and analytics to derive insights on equipment performance, maintenance effectiveness, and areas for improvement.
Compile and present detailed managerial reports that reflect the maintenance department's performance, challenges, and progress.
Cultural Leadership for Safety and Sustainability:
Champion a culture of safety-first throughout all maintenance activities, upholding the highest standards to ensure employee well-being.
Promote sustainable practices, incorporating eco-friendly maintenance solutions, and resource management strategies.
What skills and experience do you need?
Bachelor's degree in Engineering (Mechanical, Electrical, or Civil), or a related technical field from an accredited institution is required. A Master's degree in Engineering, Business Administration, or Facility Management is a plus.
Certifications in Project Management (PMP), Maintenance Management, or Reliability Engineering (e.g., CMRP: Certified Maintenance & Reliability Professional) are highly desirable.
A minimum of 20 years of progressive experience in maintenance management roles within relevant industries, with a proven track record of maintaining large-scale or complex facilities.
Hands-on experience in planning, developing, and implementing comprehensive preventive and corrective maintenance programs.
Demonstrated experience with modern maintenance systems and predictive technologies (e.g., CMMS: Computerized Maintenance Management Systems, Predictive Maintenance technologies, IoT in maintenance).
Previous involvement in overseeing compliance and quality assurance in alignment with industry-specific regulations and standards.
A history of successful budget management, with proven cost-saving initiatives in maintenance operations without compromising quality.
Experience in contract negotiation, vendor management, and procurement related to maintenance services and equipment.
In-depth knowledge of engineering, mechanical, and electrical systems, able to guide and make informed decisions on complex technical matters.
Proficiency in using advanced diagnostic tools, analytics platforms, and software related to maintenance management and reporting.
Commitment to continuous improvement and professional development, staying abreast of the latest industry trends, technologies, and best practices in maintenance management.
Informasi Tambahan Lowongan Kerja
Tingkat Pekerjaan : Manajer/Asisten Manajer
Kualifikasi : Sarjana (S1), Diploma Pascasarjana, Gelar Professional, Magister (S2)
Pengalaman Kerja : 20 tahun
Jenis Pekerjaan : Penuh Waktu
Spesialisasi Pekerjaan : Manufaktur, Pemeliharaan / 510, 115
Informasi perusahaan Pemberi Kerja, PT Amman Mineral Nusa Tenggara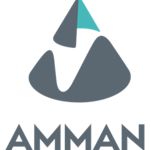 Amman Mineral International (AMMAN) is the second-largest copper-and-gold mining company in Indonesia, operating the Batu Hijau mine on the island of Sumbawa. In all aspects of business and operations, AMMAN adheres to international standards of corporate governance, sustainability, and environmental responsibility.
The corporate vision is to be a transformative organization creating a legacy of best. This vision reflects the commitment to achieve excellence in all operational aspects. Through optimal operational efficiency and astute financial management, AMMAN can maintain a cost of production lower than sales revenue even during the most-challenging phases of a market cycle.
AMMAN continues to encourage "brave thinking" from all employees. Innovative ideas, from whatever source, are evaluated without prejudice and implemented if found useful. This concept is also applied to programs to improve the welfare of local communities. Through "brave thinking", AMMAN has become a role model for other business entities striving for operational excellence and good environmental stewardship.
Informasi Tambahan Perusahaan PT Amman Mineral Nusa Tenggara
Ukuran Perusahaan : 1001 – 2000 pekerja
Waktu Proses Lamaran : 27 hari
Industri : Pertambangan
Tunjangan dan Lain-lain :
Lokasi : Nusa Tenggara Barat




▬▬▬▬▬▬▬▬▬▬▬▬▬▬▬▬▬▬▬ LokerLowonganKerja.com adalah Pusat informasi lowongan kerja di Indonesia yang update setiap hari. Info iklan dan kerjasama, bisa kontak: - Instagram:
@lokerlowongankerja.ig
- TikTok:
@lokerlowongankerja
- Telegram:
@lowongankerjaloker
▬▬▬▬▬▬▬▬▬▬▬▬▬▬▬▬▬▬▬