Lowongan Kerja Posisi Sales & Business Development Manager di Deliveree (PT Angkut Teknologi Indonesia)
DESKRIPSI LOWONGAN KERJA
If you just click apply, you will not receive a response. You must follow the instructions below under 'how to apply' for our team to review and respond to your application. Only complete and qualified applications will receive a response.
SUMMARY OF OPPORTUNITY
Position: Sales & BD Manager
Division: Freight Forwarding
Location: Jakarta, Indonesia
Requires a minimum of 8 years of full-time working experience in a logistics, forwarding, or shipping line company with at least 4 years of that time spent in a sales or BD role. People and team management skills are a big plus. Key responsibilities of this important role include: 
Managing all key account relationships, requests, and business opportunities
Sourcing and developing new enterprise and corporate business
Leading new client engagements before passing to our Operations
Managing programs and initiatives to increase enterprise customer engagement
If the possibility of joining Deliveree and taking on massive challenges in managing people and projects excites you, please read our qualification requirements below and then follow the instructions carefully under HOW TO APPLY.
QUALIFICATIONS
At least 8 years of experience in the logistics, forwarding, or shipping line industry
At least 4 years in a sales or BD role
Undergraduate GPA of 3.2 or higher
Strong English skills including reading, writing, and speaking
Good organizational and communication skills
Strong analysis and market knowledge
Ability to work under pressure to achieve sales targets
BENEFITS
Competitive monthly salary
Merit-based promotions
Full private healthcare coverage
Annual paid leave
13th-month bonus
Daily lunch allowance
Monthly mobile data allowance
HOW TO APPLY
Submit the below items via email to christine/at/deliveree/dot/com – If you submit all the required materials and your qualifications fit our search, you will hear back from us.
Brief cover email
PDF resume
Completed pre-interview form
University grades or transcript
Download Pre-Interview Form: https://dlvr.ee/3k7AYO7 
DELIVEREE NEWS
https://techcrunch.com/2022/06/26/deliveree-is-smoothing-southeast-asias-bumpy-logistics-landscape/ 
https://money.kompas.com/read/2022/06/27/103000726/deliveree-dapat-pendanaan-seri-c-senilai-70-juta-dollar-as-untuk-perkuat?page=all#page2 
https://id.techinasia.com/deliveree-pendanaan-seri-c 
https://www.republika.co.id/berita/re4gns457/deliveree-raih-pendanaan-seri-c-senilai-rp-1-02-triliun 
https://www.beritasatu.com/ekonomi/944497/wow-deliveree-raih-pendanaan-seri-c-senilai-us-70-juta 
DELIVEREE LINKS
https://www.deliveree.com/logistics-investment-summary/ 
https://www.linkedin.com/company/deliveree-on-demand-logistics-southeast-asia/ 
https://www.crunchbase.com/organization/deliveree 
DELIVEREE OFFICE TOUR
https://www.youtube.com/watch?v=giz5WrjkRO0 
Informasi Tambahan Lowongan Kerja
Tingkat Pekerjaan : Manajer/Asisten Manajer
Kualifikasi : Sarjana (S1)
Pengalaman Kerja : 8 tahun
Jenis Pekerjaan : Penuh Waktu
Spesialisasi Pekerjaan : Penjualan / Pemasaran, Pemasaran/Pengembangan Bisnis / 503, 139
Informasi perusahaan Pemberi Kerja, Deliveree (PT Angkut Teknologi Indonesia)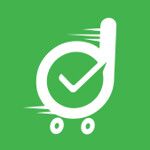 Deliveree is an exciting growth stage logistics technology company that operates Indonesia's leading mobile app and logistics platform to bring customers who need to send cargo together with transporters. We are an international company with teams and offices located in Thailand, Philippines, Vietnam, and Indonesia. Within Indonesia, our HQ is located in Kemang, South Jakarta.
Informasi Tambahan Perusahaan Deliveree (PT Angkut Teknologi Indonesia)
Ukuran Perusahaan : 201 – 500 pekerja
Waktu Proses Lamaran : 27 hari
Industri : Komputer/Teknik Informatika (Perangkat Lunak)
Tunjangan dan Lain-lain : Asuransi Gigi, Tip, Asuransi kesehatan, Annual paid leave, Annual 13th month bonus, Lunch and mobile data allowance, Smart casual, Regular hours, Mondays-Fridays or shift required for customer service role
Lokasi : Jakarta Selatan




▬▬▬▬▬▬▬▬▬▬▬▬▬▬▬▬▬▬▬ LokerLowonganKerja.com adalah Pusat informasi lowongan kerja di Indonesia yang update setiap hari. Info iklan dan kerjasama, bisa kontak: - Instagram:
@lokerlowongankerja.ig
- TikTok:
@lokerlowongankerja
- Telegram:
@lowongankerjaloker
▬▬▬▬▬▬▬▬▬▬▬▬▬▬▬▬▬▬▬