Lowongan Kerja Posisi Procurement Associate – Freight Management Specialist di PT Michael Page Internasional Indonesia
DESKRIPSI LOWONGAN KERJA
As Procurement Associate you will be accountable in ensuring the efficiency of transportation management through procurement of competitive freight rate with shipping liners.
Client Details
Our partner is one of the leading global forwarding companies
Description
Collaborate with shipping liners to negotiate competitive freight rates for sea freight
Analyze market trends, carrier capacities, and other relevant factors to secure favorable terms for the company.
Build and maintain strong relationships with shipping liners and freight service providers.
Monitor and evaluate supplier performance to ensure adherence to service level agreements and cost-effectiveness.
Conduct thorough cost analysis on freight rates, taking into account factors such as fuel surcharges, transit times, and ancillary fees.
Identify opportunities for cost savings and efficiency improvements in the procurement process.
Ensure that all procurement activities comply with relevant regulations and industry standards.
Maintain accurate and up-to-date documentation related to freight rate agreements, contracts, and negotiations.
Stay informed about market conditions, industry trends, and global economic factors affecting freight rates.
Provide regular reports and updates on market conditions to support strategic decision-making.
Work closely with the logistics, operations, and finance teams to align procurement activities with overall business objectives.
Collaborate with other departments to optimize transportation routes and enhance supply chain efficiency.
Profile
Bachelor's degree in Business, Supply Chain Management, or a related field.
Proven experience in procurement, preferably with a focus on freight rate negotiation.
Strong negotiation skills and the ability to build and maintain effective supplier relationships.
Analytical mindset with proficiency in data analysis and cost modeling.
Excellent communication and interpersonal skills.
Familiarity with transportation regulations and industry best practices.
Proficiency in using procurement and supply chain management software.
Job Offer
Opportunity to contribute to a sustainable company which constantly expands.
Chance to work within a reputable brand.
To apply online please click the 'Apply' button below. For a confidential discussion about this role please contact Oswin Ersyanda on +62 21 2958 8829
Informasi Tambahan Lowongan Kerja
Tingkat Pekerjaan : Lulusan baru/Pengalaman kerja kurang dari 1 tahun
Kualifikasi : Sarjana (S1)
Pengalaman Kerja : 5 tahun
Jenis Pekerjaan : Penuh Waktu
Spesialisasi Pekerjaan : Pelayanan, Logistik/Rantai Pasokan / 505, 147
Informasi perusahaan Pemberi Kerja, PT Michael Page Internasional Indonesia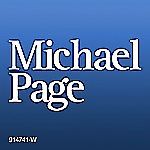 Michael Page International is a leading professional recruitment consultancy specialising in the recruitment of permanent, contract and temporary positions on behalf of the world's top employers. The Group operates through 155 offices in 35 countries worldwide. We have operations in the UK, Continental Europe, Asia Pacific and the Americas and focus on recruiting for the following sectors:
Accounting
Banking
Engineering & Manufacturing
Healthcare and Life Sciences
Human Resources
IT & T
Legal
Marketing
Procurement & Supply Chain
Property & Construction
Sales
Secretarial & Office Support
Informasi Tambahan Perusahaan PT Michael Page Internasional Indonesia
Ukuran Perusahaan : 51 – 200 pekerja
Waktu Proses Lamaran : 3 hari
Industri : Manajemen/Konsulting HR
Tunjangan dan Lain-lain :
Lokasi : Jakarta Raya




▬▬▬▬▬▬▬▬▬▬▬▬▬▬▬▬▬▬▬ LokerLowonganKerja.com adalah Pusat informasi lowongan kerja di Indonesia yang update setiap hari. Info iklan dan kerjasama, bisa kontak: - Instagram:
@lokerlowongankerja.ig
- TikTok:
@lokerlowongankerja
- Telegram:
@lowongankerjaloker
▬▬▬▬▬▬▬▬▬▬▬▬▬▬▬▬▬▬▬