Lowongan Kerja Posisi Finance and Accounting Manager di PT CARBONX BUMI HARMONI
DESKRIPSI LOWONGAN KERJA
Responsibilities:
Plan, implement and supervise the company's financial strategy.
Responsible for making the company's financial statements report, and transactions related to WHT (PPh21, 23, 26, 29, 4 (2)), also assisted in tax litigation matters.
Ensure completion of statutory audits and compliance with the law.
Ensure compliance with local finance policies and procedures.
Follow proper accounting procedures to reach financial objectives.
Drive continuous improvement initiatives regarding processes, technologies, accounting standard changes, and organization.
Supervise and coach subordinates in the accounting division.
Make recommendations to business stakeholders.
Setting up the SOP's and accounting systems.
Lead the timely completion of month-end, quarterly, and financial statements with meticulous record reconciliation.
Prepare for annual audits, cooperate with external auditors, and coordinate the preparation of work papers.
Prepare a board of Director's materials related to financial information.
Responsible for checking and verifying each AP submission.
Check daily finance reports both Petty Cash and bank reconciliation.
Qualification:
Age below 40.
Min education S1 Accounting.
Having a tax brevet certificate (A&B) is preferred.
Min 7 years' experience as a Finance & Accounting Supervisor or 3 Years' experience as a Finance & Accounting Manager.
Deep knowledge of accounting and Indonesian tax laws.
Fluent in spoken and written English.
Experience in working with accounting software and databases.
Excellent organizational, time management, and communication skills
Detail-oriented, honest, and disciplined.
Can join as soon as possible.
Placement at SCBD South Jakarta.
Informasi Tambahan Lowongan Kerja
Tingkat Pekerjaan : Manajer/Asisten Manajer
Kualifikasi : Tidak terspesifikasi
Pengalaman Kerja : 4 tahun
Jenis Pekerjaan : Penuh Waktu
Spesialisasi Pekerjaan : Akuntansi / Keuangan, Akuntansi Umum / Pembiayaan / 501, 131
Informasi perusahaan Pemberi Kerja, PT CARBONX BUMI HARMONI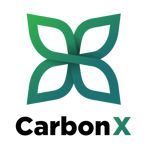 Amidst the unprecedented opportunity presented by the growth of voluntary carbon market, CarbonX seeks to accomplish a low-carbon and resilient world. Collaboration with wide-range of stakeholders is the centre-piece of our activities. Our approach paves the way for businesses to engage in real climate actions, eventually facilitating a just transition into a sustainable future.
Informasi Tambahan Perusahaan PT CARBONX BUMI HARMONI
Ukuran Perusahaan : 1- 50 pekerja
Waktu Proses Lamaran :
Industri : Lingkungan/Kesehatan/Keamanan
Tunjangan dan Lain-lain :
Lokasi : Jakarta Selatan




▬▬▬▬▬▬▬▬▬▬▬▬▬▬▬▬▬▬▬ LokerLowonganKerja.com adalah Pusat informasi lowongan kerja di Indonesia yang update setiap hari. Info iklan dan kerjasama, bisa kontak: - Instagram:
@lokerlowongankerja.ig
- TikTok:
@lokerlowongankerja
- Telegram:
@lowongankerjaloker
▬▬▬▬▬▬▬▬▬▬▬▬▬▬▬▬▬▬▬