Lowongan Kerja Posisi Accounting Associate Manager – Manufacturing di PT Michael Page Internasional Indonesia
DESKRIPSI LOWONGAN KERJA
The accounting associate manager will report directly to the Finance Director. This is a key role in the organtization as you will need to manage multiple people within accounting and finance division.
Client Details
Our client is a leading manufacturing company with footprints over multiple big clients. They are the top tier in the industry and continuously improving over period.
Description
Develop and manage the company's annual and long-term financial plans and budgets.
Monitor and analyze financial performance against budgets and forecasts.
Provide financial insights and recommendations to senior management for decision-making.
Monitor and manage the company's cash flow to ensure liquidity and working capital needs are met.
Oversee cash disbursements, cash collections, and banking activities.
Conduct financial analysis to evaluate the profitability and efficiency of various business units or product lines.
Identify cost reduction and revenue enhancement opportunities.
Identify and implement cost-saving initiatives and expense management strategies.
Analyze variances and take corrective actions to control costs.
Lead and develop the finance team, including accounting staff and financial analysts.
Set clear performance expectations, conduct regular performance reviews, and provide coaching and guidance.
Manage legal team and ensure legal compliance, including permit, license, any disputes and litigations, also all legal administration matters.
Profile
Bachelor's degree in finance, accounting, or a related field.
Minimum of 10 years of progressive experience in finance and accounting, with at least 2-3 years in a senior managerial or department head role.
Experience in an audit/consultant/startup/manufacturing or production-oriented environment is preferred.
Strong knowledge of Generally Accepted Accounting Principles (GAAP) and financial regulations.
Proficiency in financial modeling, forecasting, and budgeting.
Strong Excel skills, including the ability to create financial models.
Proven ability to lead and develop a finance team, fostering a collaborative and results-driven environment.
Strong interpersonal and communication skills to work effectively with cross-functional teams and senior management.
Excellent analytical and critical thinking skills to interpret financial data and provide strategic insights.
Strong verbal and written communication skills in both Bahasa Indonesia and English to convey financial information and insights to non-finance stakeholders.
Proactive mindset, with the ability to adapt to changing business environments and take the initiative to drive financial improvements.
Job Offer
Opportunities to grow in multiple functions
Working directly with expatriate
To apply online please click the 'Apply' button below. For a confidential discussion about this role please contact Michael Handinata on +62 21 2958 8819.
Informasi Tambahan Lowongan Kerja
Tingkat Pekerjaan : Manajer/Asisten Manajer
Kualifikasi : Sarjana (S1)
Pengalaman Kerja : 5 tahun
Jenis Pekerjaan : Penuh Waktu
Spesialisasi Pekerjaan : Akuntansi / Keuangan, Akuntansi Umum / Pembiayaan / 501, 131
Informasi perusahaan Pemberi Kerja, PT Michael Page Internasional Indonesia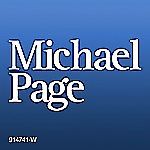 Michael Page International is a leading professional recruitment consultancy specialising in the recruitment of permanent, contract and temporary positions on behalf of the world's top employers. The Group operates through 155 offices in 35 countries worldwide. We have operations in the UK, Continental Europe, Asia Pacific and the Americas and focus on recruiting for the following sectors:
Accounting
Banking
Engineering & Manufacturing
Healthcare and Life Sciences
Human Resources
IT & T
Legal
Marketing
Procurement & Supply Chain
Property & Construction
Sales
Secretarial & Office Support
Informasi Tambahan Perusahaan PT Michael Page Internasional Indonesia
Ukuran Perusahaan : 51 – 200 pekerja
Waktu Proses Lamaran : 3 hari
Industri : Manajemen/Konsulting HR
Tunjangan dan Lain-lain :
Lokasi : Jakarta Raya

 
▬▬▬▬▬▬▬▬▬▬▬▬▬▬▬▬▬▬▬ LokerLowonganKerja.com adalah Pusat informasi lowongan kerja di Indonesia yang update setiap hari. Info iklan dan kerjasama, bisa kontak: - Instagram:
@lokerlowongankerja.ig
- TikTok:
@lokerlowongankerja
- Telegram:
@lowongankerjaloker
▬▬▬▬▬▬▬▬▬▬▬▬▬▬▬▬▬▬▬