Lowongan Kerja Posisi BUSINESS DEVELOPMENT EXECUTIVE di PT Indra Megah Makmur for ASTON Ciloto Puncak
DESKRIPSI LOWONGAN KERJA
Analysis past and current financial data
Feasibility studies of Property market Condition Trends
Internal and external Analysis related to the Company
Identify Financial Strategic Options
Analyzing the Company's Business Risks
Identify strategy how to increase revenue
RESPONSIBILITY:
Company expansion and business development
Strategy Implementation in the finance model
Evaluation of Building Management and Estate Management
Negotiation with investor for JV and JO schemes planning
Assistance process for financing instruments
Optimization of fixed assets
REQUIREMENT:
Bachelor's degree in business, finance or related field
Proven experience working as a Business Development Executive or similar role at least 5 years
Strong communication skills
Excellent finance analytical, problem solving and management skills
Strong negotiation skills
Ability to analyze trend market
Proficiency in all Microsoft office application 
Informasi Tambahan Lowongan Kerja
Tingkat Pekerjaan : Pegawai (non-manajemen & non-supervisor)
Kualifikasi : Sarjana (S1)
Pengalaman Kerja : 5 tahun
Jenis Pekerjaan : Penuh Waktu
Spesialisasi Pekerjaan : Penjualan / Pemasaran, Pemasaran/Pengembangan Bisnis / 503, 139
Informasi perusahaan Pemberi Kerja, PT Indra Megah Makmur for ASTON Ciloto Puncak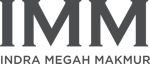 ASTON Ciloto – Puncak
PT Indra Megah Makmur as a leader in luxury sector for 35 years, our company has a long established reputation for detailed craftmanship and exquisite design in jewelry. Expanding to a new business sector, we are committed to bring those values into every development we build. Each project must reflect our passion for luxury and appreciation for the finer things in life. As a developer company, we aim to create places that bring values to stakeholders and the environment – each one should be an iconic mark of our competence and excellence.Due to the growing needs of the business, we require a creative and dedicated person to join our team.
Informasi Tambahan Perusahaan PT Indra Megah Makmur for ASTON Ciloto Puncak
Ukuran Perusahaan : 1- 50 pekerja
Waktu Proses Lamaran : 17 hari
Industri : Properti/Real Estate
Tunjangan dan Lain-lain : Tip, Asuransi kesehatan, Parkir, Waktu regular, Senin – Jumat, Bisnis (contoh: Kemeja)
Lokasi : Jakarta Raya

 
▬▬▬▬▬▬▬▬▬▬▬▬▬▬▬▬▬▬▬ LokerLowonganKerja.com adalah Pusat informasi lowongan kerja di Indonesia yang update setiap hari. Info iklan dan kerjasama, bisa kontak: - Instagram:
@lokerlowongankerja.ig
- TikTok:
@lokerlowongankerja
- Telegram:
@lowongankerjaloker
▬▬▬▬▬▬▬▬▬▬▬▬▬▬▬▬▬▬▬