Lowongan Kerja Posisi Marketing Manager di PT NGT INTERNASIONAL INDONESIA
DESKRIPSI LOWONGAN KERJA
(Indonesia Market Brand Leader)
Responsibilities:
1. Responsible for the successful launch of heated e-cigarette series products and product life cycle integrated marketing project management;
2. Conduct research and insights into target markets, industries, competitors, consumers, etc., collect relevant data, output valuable insight analysis reports, and assist in differentiated competitive strategies;
3. Plan and output product positioning, KM (Key Message) and marketing strategies, integrate various resources to formulate IMC rhythm and specific plans for the target market, including but not limited to: creative visual materials, IP cooperation, major events, events, sponsorship endorsements, public relations, Media, digital, social, community fans, official website, e-commerce
retail, service and other marketing activities and promotional activities and other plans and plans to ensure the successful launch of products and life cycle marketing management;
4. Project management, connecting the resources and rhythm of various departments, modules and regions, and unified leadership/execution/support/supervision/review of product launches and IMC plans.
Job requirements:
1. Bachelor degree or above, marketing, advertising and other related majors are preferred, at least 5 years of integrated marketing, experience in the e-cigarette, consumer electronics, FMCG or 4A advertising industry is preferred;
2. Be familiar with 4P, product life cycle and other marketing methodologies, be able to combine the theory with the current situation of product marketing, sort out integrated marketing strategies, accumulate integrated marketing methodologies, and assist business development.
3. Have rich experience in event planning and project management, and experience in implementing large-scale integrated marketing event projects is an advantage;
4. Fluent in Chinese and English.
Informasi Tambahan Lowongan Kerja
Tingkat Pekerjaan : Manajer/Asisten Manajer
Kualifikasi : Sarjana (S1), Diploma Pascasarjana, Gelar Professional, Magister (S2)
Pengalaman Kerja : 5 tahun
Jenis Pekerjaan : Penuh Waktu
Spesialisasi Pekerjaan : Penjualan / Pemasaran, Pemasaran/Pengembangan Bisnis / 503, 139
Informasi perusahaan Pemberi Kerja, PT NGT INTERNASIONAL INDONESIA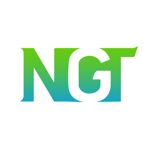 Informasi Tambahan Perusahaan PT NGT INTERNASIONAL INDONESIA
Ukuran Perusahaan : 1- 50 pekerja
Waktu Proses Lamaran : 4 hari
Industri : Umum & Grosir
Tunjangan dan Lain-lain : Waktu regular, Senin – Jumat
Lokasi : Jakarta Utara

 
▬▬▬▬▬▬▬▬▬▬▬▬▬▬▬▬▬▬▬ LokerLowonganKerja.com adalah Pusat informasi lowongan kerja di Indonesia yang update setiap hari. Info iklan dan kerjasama, bisa kontak: - Instagram:
@lokerlowongankerja.ig
- TikTok:
@lokerlowongankerja
- Telegram:
@lowongankerjaloker
▬▬▬▬▬▬▬▬▬▬▬▬▬▬▬▬▬▬▬