Lowongan Kerja Posisi HR Project di PT IndoTech Karya Mandiri
DESKRIPSI LOWONGAN KERJA
Plan, coordinate and execute projects across the organisation including tracking and reporting on status, risks and local issues.
Provides management and coordination in the the project.
Communicates and interacts with local partners, local people, local public relation and report timely to Head Office
Researches, evaluates, and analyzes human resources requirements and processes that have potential impact on operations; generate and summarizing the report to Head Office
Oversees compliance activities within the project.
Implement internal communication policies with local people and ensure HR reporting
Look for the best options to avoid and/or resolve labour & local conflicts in the project
Perform payroll procedures, ensuring that all data related to monthly salary calculations for the project's
Manage logistical and administrative aspects of the arrival, accommodation, moving and departure of all project Member
Performs miscellaneous job-related duties as assigned
Requirement :
Minimum Diploma in Related field with minimum 5 years of progressively responsible work experience directly related to the duties and responsibilities specified
Detail-oriented and meticulous work ethic
Well 0rganized and efficient
Excellent verbal and written communication skills
Full understanding of HR functions and best practices
Understanding of labor laws and disciplinary procedures
Willing to be placed at Lumut Balai, Palembang
Fluent in English is a must
Informasi Tambahan Lowongan Kerja
Tingkat Pekerjaan : Pegawai (non-manajemen & non-supervisor)
Kualifikasi : Sertifikat Professional, D3 (Diploma), D4 (Diploma), Sarjana (S1)
Pengalaman Kerja : 5 tahun
Jenis Pekerjaan : Penuh Waktu
Spesialisasi Pekerjaan : Sumber Daya Manusia/Personalia, Sumber Daya Manusia / HR / 502, 137
Informasi perusahaan Pemberi Kerja, PT IndoTech Karya Mandiri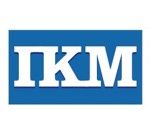 INDOTECH KARYA MANDIRI, PT
PT. INDOTECH KARYA MANDIRI (Hereinafter referred to as "IKM") is headquartered in Jakarta on February 8, 2011, as the leading contractor for Temporary Facilities and Lightweight Steel Structure that integrate with engineering and design expertise, precious manufacturing, and full Installation service rooted in Indonesia markets. IKM covers all types of Lightweight Steel Structure, Prefabricated building, Container Houses etc.
IKM's fabrication shop for prefabricated building, lightweight steel structure located in Jakarta Cikarang industrial district, with rapid expansion, so far IKM projects cover temporary facility for mutil large-scale infrastructure, industrial and urban development projects of any kind, such as Indonesia's largest power plant – Java 7 Power Plant – 2×1050 MW ( Cilegon), PLTU Power Plant 2×150MW (Belawan). Oil and Gas : Block-A Gas Development Project; Cement Plant : Cement BatuRaja Plant II, Bogor Heidelberg Cement Plant, CHNH Cement Plant (Papua); Palm Oil: Sinamas Palm Oil plant ( Dumai); Mining Plant (Sulawesi); Indonesia's tallest Twin Tower "Indonesia 1" ( Thamrin Jakarta ) etc.
IKM products are certified with ISO9001 in Quality Management System, IKM adheres to – Reliable Quality and Competitive Price are its objective and lifeblood.
"For a better living environment", in the long run, we, a powerful and passionate IKM team constantly commits ourselves to the customer satisfaction and sustainable development, in the aim of creating value for client and company employee.
Informasi Tambahan Perusahaan PT IndoTech Karya Mandiri
Ukuran Perusahaan : 51 – 200 pekerja
Waktu Proses Lamaran : 18 hari
Industri : Konstruksi/Bangunan/Teknik
Tunjangan dan Lain-lain : Tip, Asuransi kesehatan, Waktu regular, Senin – Jumat, Bisnis (contoh: Kemeja), BPJS, Bonus, Annual Reward
Lokasi : Palembang

 
▬▬▬▬▬▬▬▬▬▬▬▬▬▬▬▬▬▬▬ LokerLowonganKerja.com adalah Pusat informasi lowongan kerja di Indonesia yang update setiap hari. Info iklan dan kerjasama, bisa kontak: - Instagram:
@lokerlowongankerja.ig
- TikTok:
@lokerlowongankerja
- Telegram:
@lowongankerjaloker
▬▬▬▬▬▬▬▬▬▬▬▬▬▬▬▬▬▬▬